Benefits of Shopping for Custom Blinds Online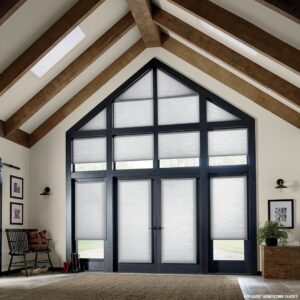 It can be tough to know where to start when you're looking for custom blinds. With so many different types, styles, and materials available, how do you find the perfect ones for your home? The best way to start is by learning about the different benefits of shopping for custom blinds online. You'll be able to find top-quality products at competitive prices that will perfectly fit your needs and measurements. Plus, with the latest in technology, you can order samples of different materials and colors to help you make a decision before ordering the product. Shopping online makes it convenient and easy, and ensures you'll get exactly what you want on the first try!
Shop from the Comfort of Home
The first benefit to shopping for custom blinds online is that you can do it from the comfort of home. You won't have to spend hours going store-to-store or browsing websites looking for the best deals, and you'll avoid exhausting physical store shopping trips altogether. Of course, having more time at home also means there's more time to relax!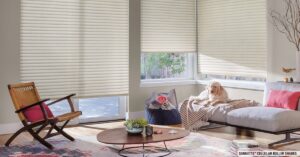 A Wide Variety of Custom Blind Options
Shopping for custom blinds doesn't mean limiting your options. You can find different styles, colors, materials, and more online than in many physical stores. Plus, you're guaranteed to get what you need because they're made just for you based on your measurements and specifications. From aluminum to wood and vinyl, you're sure to find the perfect type of blind for your needs.
Competitive Prices- Guaranteed
You won't have to worry about overpaying when shopping online because you can get competitive prices – guaranteed. With the competition in the online marketplace, businesses must ensure customers are receiving a great deal in order to make sales. Of course, there are some things that may be more expensive depending on what exactly you want in terms of design and materials. 
Samples Before You Buy
Many companies offer free samples before you buy so that you know what you're actually getting and can feel the quality of the materials and colors. Samples are a great way to actually see and touch the exact item that will soon be installed in your own home. This option also allows you to decide what's best for your space before ordering the final product which is an added benefit!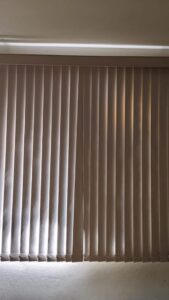 A Wide Range of Designs and Styles
From roller shades to wood blinds, you can order almost any type of custom blind design or style online. By shopping from some of the largest retailers on the web, you'll have access to many different styles and designs at competitive prices- guaranteed! Don't know where to start? Shop by room like kitchen or bedroom, then browse through all of the options until you find something that fits perfectly into your space and budget.
Convenient Ordering
Another benefit of shopping for custom blinds online is that it's convenient because you can do it from home, work, a coffee shop, or pretty much anywhere else. You don't have to worry about having all of your measurements on hand either because the business usually takes care of that part for you, which saves time and effort. Finally, there's no need to worry about traveling back and forth across town to return products that don't work out because many businesses offer free shipping both ways with refunds if the item doesn't work out after all!
In conclusion, shopping for custom blinds online offers many benefits from ordering samples to being able to browse multiple styles and designs from the comfort of home. With competitive prices- guaranteed, a wide range of options, and an easy purchase process, there's no reason not to shop online when it comes to custom blinds!
Contact us today for custom blinds services near you!