Window Coverings for French Door Ideas
Many styles and types of window treatments can be used to dress up your doors. From shutters, shades, blinds, curtains, or even draperies, there is a style for everyone.
The best way to find the perfect type of window covering for French door is by considering what kind of look you want to achieve as well as how much light will be coming in through your French door: sheer or solid fabric; natural fibers like cotton or silk; synthetic materials like polyester and nylon. The last thing that needs consideration is budget because most window treatments range from $50-$500 with some going upwards of $1,000 depending on the material and size.  Below we have compiled a list with some examples below for your review.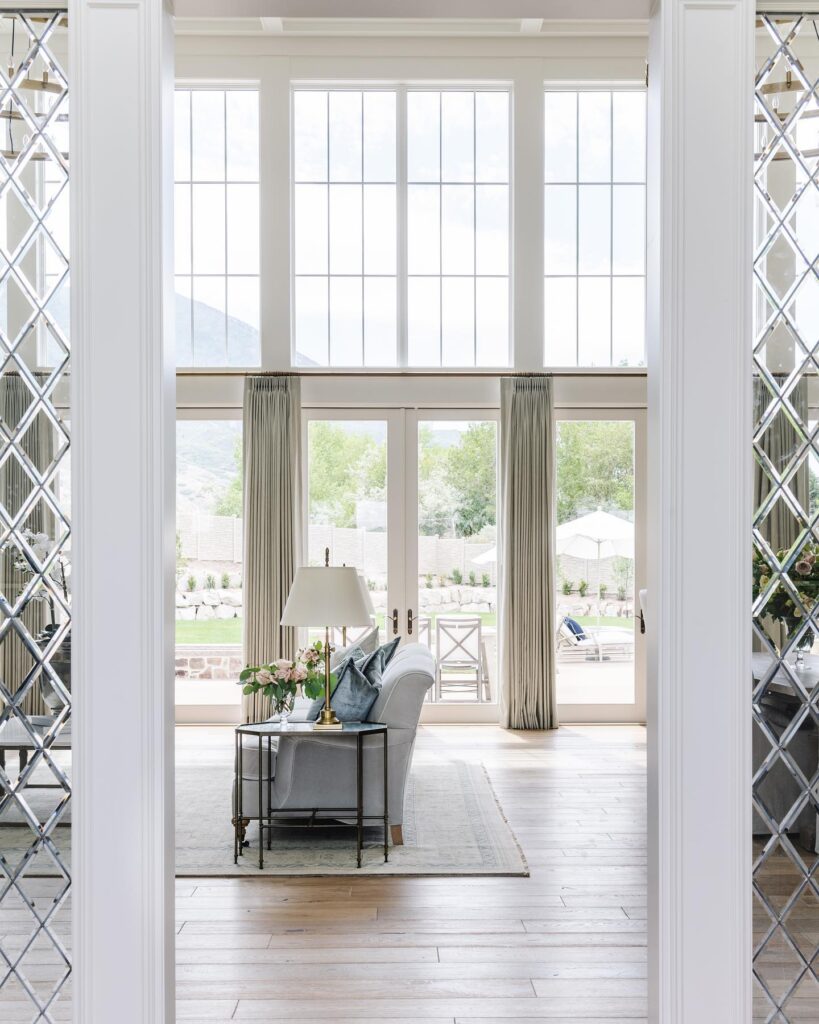 1. Sheer Curtains/Valance
Valances are an easy way to dress up your French doors while still letting in plenty of natural light. They come in many styles and lengths, so finding the right one for you is not hard at all! Just measure your French door height and width, then take that measurement plus 7 inches (which gives room to cover the header) to find out how much fabric you will need to buy or rent from a fabric store.  The valance should be placed above your window treatment (like sheers) only 3-5″ past your door. Doing it this way allows for both treatments to gently pool on top of each creating pleasing layers that draw the eye upwards from the bottom of the door.
2. Sheer Curtains/Valance with a Trim
If you want to add a little more color and texture to your French doors, this style would be perfect for you! To achieve this look, choose sheers that have a trim or design at the bottom that complements the fabric of your valances. The best way to do this is by choosing two different fabrics in similar colors so they flow together nicely creating a cohesive look. This type of window treatment works great in bedrooms, living rooms, family rooms, dining rooms, and foyers too!
3. Sheer Panel with Lining
Sheer panels can really make your entryway shine! They are a great choice when you want to add a touch of femininity or softness. Getting sheer panels with lining will help them hang better and last longer. If a lining is not a priority for you, then be sure to use a light tack strip because doing so will prevent the fabric from snagging and tearing over time. Don't attach your sheers directly to the door though! Doing this does not allow the window treatment to fall properly which could create unnecessary creases in your curtain panel. The best way around this situation is to install a 2″ wood cleat on your wall about 1″ below where you'd like your panel placed, then hang one continuous bias tape or trim from the top of the panel down over the cleat which creates a soft and ruffled look.
4. Solid Curtains/Draperies
This style of window covering is the perfect addition to any room! Create a classic feel in your home with solid curtains or draperies that add warmth and elegance to your French doors. If you have light coming into the room from outside then use lining, if not use fabric alone which will keep out unsightly views while still letting plenty of natural light filter in through your French doors. Drapery hardware should be used so they can hang properly when closed, but it's ok if you don't want the weight of heavy drapery pull rods because clip rings are also available for lighter weight looks.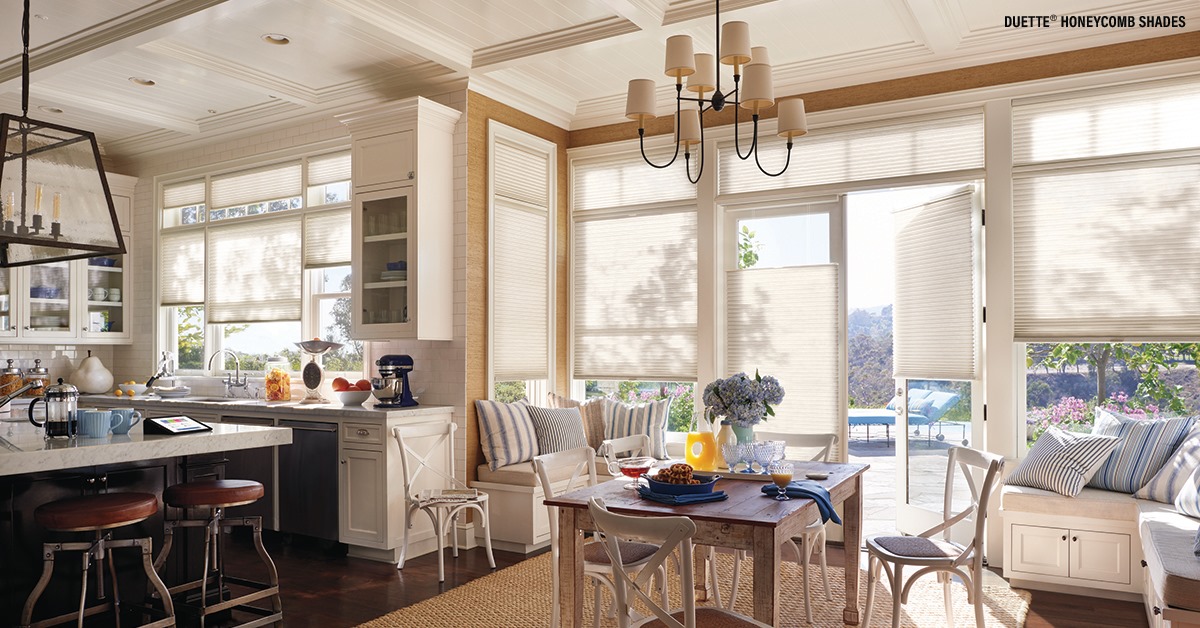 Questions to Consider
Making a decision can be hard endeavor. It appears that there are so many different options, all with their own pros and cons, which can cause indecisiveness. This is why we are here to help you make the best decision possible!
We want to understand your needs first. What will this decision be used for? Is it an indoor or outdoor purchase? Do you need it to last for just one season or many seasons? Do you want something to mix and match with other items in your home? Are there any colors that might clash with what's already there? How often will this item need cleaning (or do you not care)?
Once we understand your needs, we can help determine if our product line has what you're looking for. If we don't have what you want, we can help find a product that does!
Tips on how to maintain your window treatments over time
Window treatments can really add a touch of elegance to any room, but they can also be a lot of work if not properly maintained. Here are a few tips on how to keep your window coverings looking their best for years to come:
Because heat can damage window treatments, be sure to open them when the season changes and closes them again when winter comes around…or use a fan to circulate warm or cool air.

If using blinds for your French doors, always try to raise and lower them with the slats facing outwards instead of inwards because doing so will prevent them from catching over time which could tear the fabric or break the mechanism they are attached to.

Regularly dust all your curtains whether on rods or clip rings by lightly running a duster over their surface after they are closed each night before bedtime. This will not only allow you do keep track of how often you need to clean but also remove any built-up dust that could cause allergies.

It is best to have your curtains dry cleaned, but if you need a more affordable method of cleaning them try to spot clean any area with stains or discoloration using a water and mild dish soap solution and a soft bristle toothbrush. Work the mixture into the fabric, allow it to sit for about 5 minutes, softly scrub the area again, then rinse off with cold water and let air dry!
For extra tips on maintaining your treatments, check out this video!
If you are looking for ideas of how to cover your French doors or what maintenance tips will keep them looking their best, check out the article above! We hope these windows covering and cleaning tips help you make a decision. We are located in Park City, UT feel free to reach out if you have any questions!